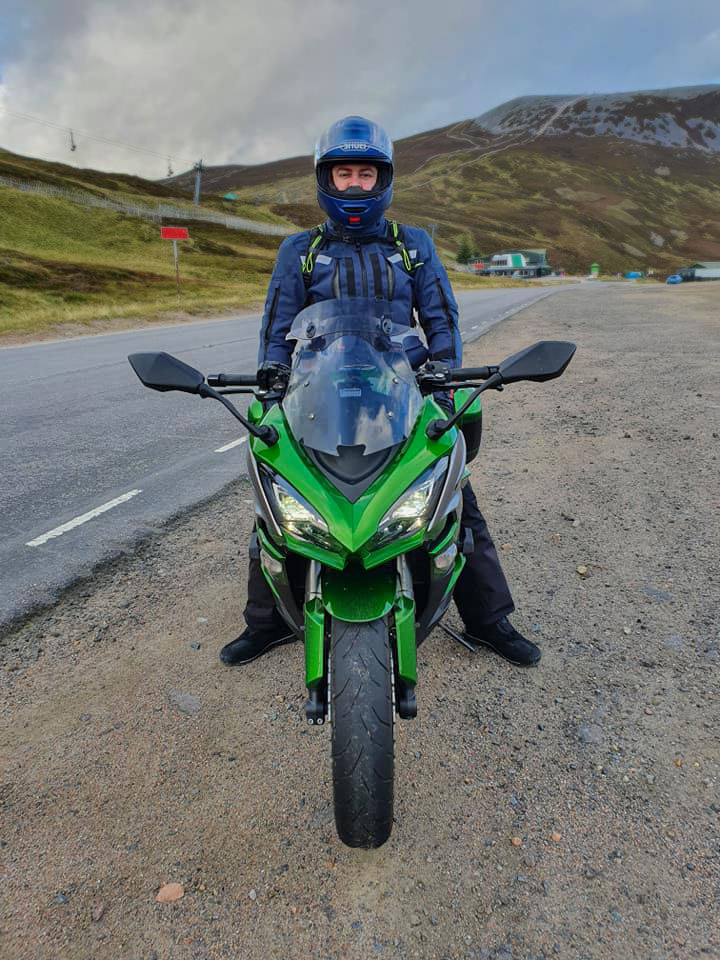 Outside of my work
Outside of my work I'm a bit of an adrenaline junkie and my go to outlet for that is my motorcycles. Although I have been bungee jumping and want to give sky diving a try!
I also love to travel, which kind of goes hand in hand with my love for bikes and cars. I am hoping to tour round the planet (in multiple smaller trips) on my bike... when this damn virus buggers off!
I'm also a bit of a tinkerer and like to build things. I converted a rusty old transit van into a camper van with full solar elecric power and plumbing installed, then drove it round europe, breaking down multiple times along the way... It's a long story!